The world has been grappling with the COVID-19 pandemic for several years now. Just when it seemed like there was some light at the end of the tunnel, a new concern has emerged - the Eris variant. In this article, we will explore the rapid spread of the Eris variant, its impact on global health, and how it compares to other variants of the coronavirus.
One of the most pressing questions on everyone's minds is how quickly the Eris variant is spreading. With the ever-evolving nature of the virus, new variants are expected, but Eris has caught the attention of health experts due to its rapid transmission rate. This variant is believed to be highly contagious, making it essential to monitor closely.
How Many Lives Has the Eris Variant Claimed So Far?
As the Eris variant continues to spread, it's crucial to understand its toll on human lives. Tracking the number of fatalities is a challenging task, given the variability in reporting and healthcare infrastructure worldwide. However, early data suggests that the Eris variant may lead to severe illness in some cases, emphasizing the need for vigilance.
Other Variants of Coronavirus
While Eris has taken the spotlight recently, it's important to remember that there are other variants of the coronavirus as well. Variants like Alpha, Beta, Gamma, and Delta have previously dominated headlines. Each variant has its unique characteristics, including transmissibility and vaccine resistance. Understanding the differences between these variants is crucial for managing the pandemic.
What Are the Symptoms of Coronavirus?
Recognizing the symptoms of COVID-19 remains a crucial aspect of controlling its spread. Common symptoms include fever, cough, shortness of breath, loss of taste or smell, and fatigue. However, the virus can manifest differently in individuals, with some experiencing severe symptoms while others remain asymptomatic.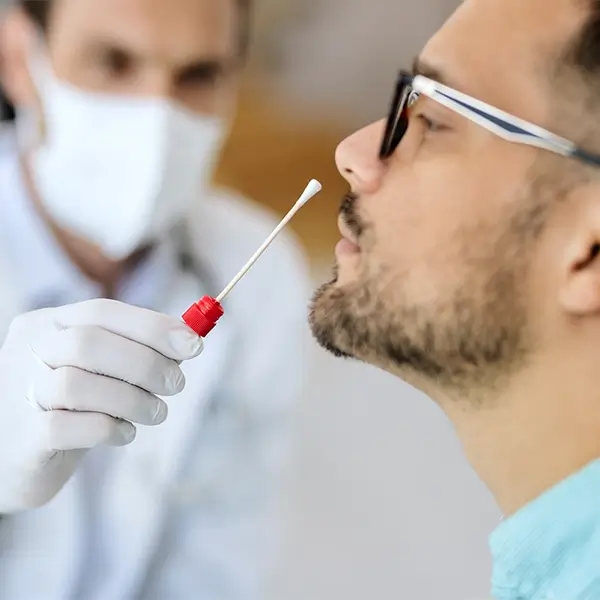 Coronavirus Test
What to Do If You Experience Symptoms
If you or someone you know develops symptoms of COVID-19, it's essential to take immediate action. Isolate yourself to prevent potential transmission, get tested, and consult with healthcare professionals for guidance on managing your condition and preventing its spread to others.
How Long Does COVID-19 Treatment Take?
The duration of COVID-19 treatment can vary widely, depending on the severity of the illness. Mild cases may resolve within a couple of weeks, while severe cases might require extended hospitalization and intensive care. Timely medical intervention can significantly impact the course of the disease.
Are Vaccines Effective Against Coronavirus?
Vaccination has been a cornerstone in the fight against COVID-19. Research has shown that vaccines are effective in preventing severe illness, hospitalization, and death. However, ongoing studies are essential to monitor their efficacy against emerging variants like Eris.
Long-Term Effects of Coronavirus
Even after recovering from COVID-19, some individuals experience lingering symptoms and health issues, known as "long COVID." These effects can affect various systems in the body, highlighting the need for continued research into the virus's long-term impacts.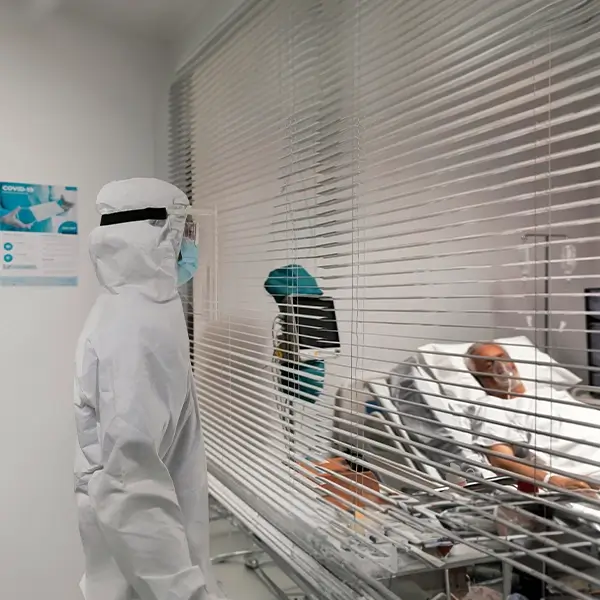 Under Quarantine
How Long Does Immunity Last After Contracting Coronavirus?
Understanding the duration of immunity after a COVID-19 infection is critical for managing the pandemic. Current research suggests that individuals may have some level of immunity for months after recovery, but the specifics can vary. Vaccination can also boost and prolong immunity.
Global COVID-19 Case and Death Counts
As of the latest data available, the world has witnessed millions of COVID-19 cases and fatalities. The current number of coronavirus cases is 685,273,221. Unfortunately, 6,839,960 people have also lost their lives. These numbers underscore the urgency of continued efforts to control the pandemic through vaccination, public health measures, and global
In conclusion, the emergence of the Eris variant has raised questions about the ongoing battle against COVID-19. Vigilance, vaccination, and research remain crucial tools in our fight against this global pandemic. Understanding the virus's variants, symptoms, and long-term effects is essential for navigating these challenging times.
The Eris variant's impact, COVID-19 symptoms, vaccines, and global case counts - essential insights in the fight against the pandemic.