Six-Pack Sculpting with Vaser
Six-Pack Sculpting with Vaser
Would you like to take part of a magical world of Dr. Mete Aksu? One of the most talented and respected surgeons in Turkey.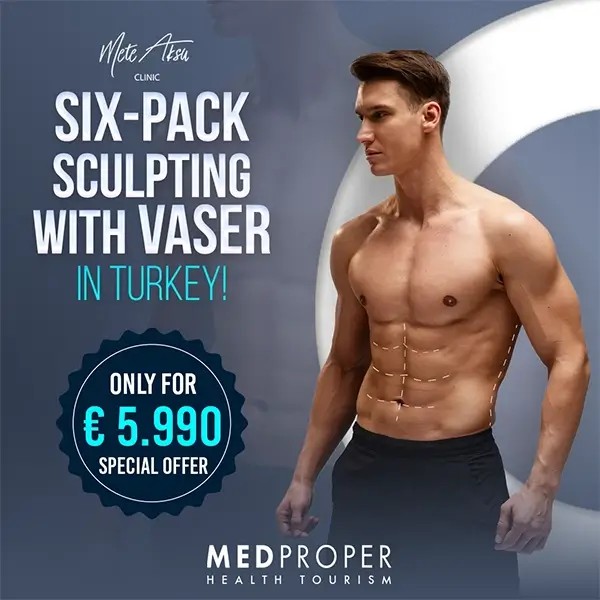 Unveil the sculpted abdomen you've always dreamed of with our Six-Pack Sculpting Package featuring Vaser technology. This transformative package is meticulously designed to define your abdominal muscles and create the coveted "six-pack" appearance.
What Is The Six-Pack Sculpting With Vaser package?
The Six-Pack Sculpting with Vaser package is a specialized treatment designed to enhance the appearance of abdominal muscles, creating the sought-after "six-pack" look.
How Does Vaser Liposuction Work In This Package?
Vaser Liposuction uses ultrasound technology to target and remove fat cells while preserving surrounding tissues, leading to enhanced muscle definition.
Do We Create Six-Pack Muscle?
Absolutely not. Everyone has six pack, it is in our nature. We remove the fat in the abdominal part also the fat between the muscles.
CLICK HERE TO GO TO MAGICAL WORLD OF DR. METE AKSU!
What Is Included?
⭑Doctor Fees [Surgeon, Assistant Surgeon, Anesthesiologist]
⭑Six-pack surgery – Vaser Lipo
⭑Operating Room Charges
⭑2 days of hospitalization
⭑Plastic Surgery Examination
⭑Nursing Service Charges, Service Charges
⭑Procedure-related laboratory tests and radiology (Pre-op tests)
⭑Medical equipment and supplies necessary for the procedure
⭑Procedure-related medications
Note: Patient will be fit to fly after 3-4 days from the discharge date.
Note 2: Op. Mete Aksu, MD is one of most respected and skilled surgeons in Turkey. Scheduling your appointments in very advance is critical.
EVERYONE HAS A SIX-PACK – WE WILL HELP YOU TO MAKE IT VISIBLE WITH A MAGICAL TOUCH. WE DO NOT MAKE MUSCLE!
YOUR MAGICAL WORLD IS HERE!
Who Is An Ideal Candidate For This Package?
Ideal candidates are individuals who are close to their desired body weight and have stubborn fat deposits covering their abdominal muscles.
How Is The Procedure Performed?
After local anesthesia, the Vaser probe is inserted to deliver ultrasonic energy, emulsifying fat cells. The fat is then gently suctioned away through tiny incisions.
What Is The Recovery Process Like?
Recovery involves returning to light activities within a week, managing mild discomfort with prescribed pain medication, and wearing compression garments to aid healing.
Will I See Immediate "Six-Pack" Results After The Procedure?
While you will see an improvement right after the procedure, final results develop as swelling subsides over a few weeks.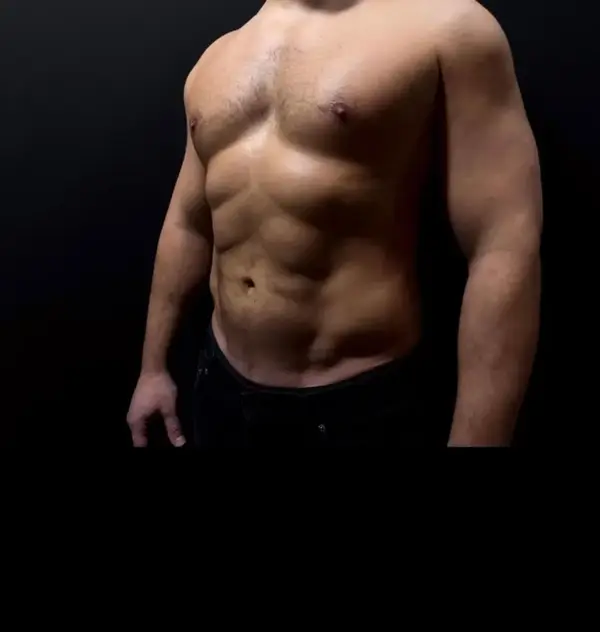 Are The Results Permanent?
The results are long-lasting, provided you maintain a healthy lifestyle to prevent the accumulation of new fat cells.
Package Details & Key Elements Of Our Unique Package
General Anesthesia: The treatment is done under general anesthesia.
Ultrasonic Energy: Vaser technology emits ultrasonic energy, which breaks down and emulsifies fat cells without harming other tissues.
Gentle Suction: A specialized Vaser probe is used to gently suction away the emulsified fat, revealing enhanced muscle definition.
Precision Sculpting: Our skilled surgeons strategically sculpt the abdominal area, emphasizing the contours of the "six-pack" muscles.
Incisions: Tiny incisions are made for the insertion of the Vaser probe, resulting in minimal scarring.
Vaser Liposuction
Vaser Liposuction is a cutting-edge technique that uses ultrasound energy to target and remove stubborn fat cells while preserving surrounding tissues.
Chisel Your Core to Perfection!
Expected Results of Six-Pack Sculpting
Our Six-Pack Sculpting with Vaser offers:
-Sculpted and defined abdominal muscles
-Enhanced muscle visibility and contour
-Improved abdominal aesthetics with a "six-pack" appearance
Recovery Process
Recovery includes:
-Minimal downtime, typically returning to light activities within a week
-Mild discomfort and swelling, managed with prescribed pain medication
-Compression garments to aid healing and contouring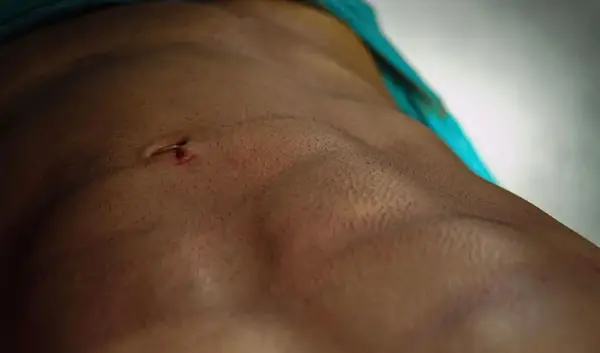 Package Benefits
By utilizing Vaser technology, our Six-Pack Sculpting Package offers:
-Precision sculpting for muscle enhancement
-Minimally invasive procedure with reduced downtime
-Natural-looking results that accentuate your body's contours
Sculpt Your Dreams
At Mete Aksu Clinic, our Six-Pack Sculpting with Vaser is designed to help you achieve the chiseled core you desire. Contact us to schedule a consultation and learn more about how we can help you define your abdominal muscles with this innovative package.
Postoperative Care and Follow-up
Our dedicated team provides thorough postoperative care and follow-up appointments to monitor your progress and address any questions or concerns.
Experience the transformative power of our Six-Pack Surgery Package, tailored to your unique needs and aesthetic desires. Trust our experienced plastic surgeons to guide you towards achieving your desired body contours and rejuvenated appearance. Embrace the opportunity to undergo a comprehensive transformation, enhancing your self-confidence and unveiling a more confident and empowered version of yourself.
FREE ONLINE CONSULTATION NOW!
SIX PACKS SCULPTING
Are there any risks or potential complications?
How many sessions are typically needed to achieve the desired results?
Is the procedure painful?
How long does the procedure take?
Are there any age limitations for the Six-Pack Sculpting package?
Can I combine the Six-Pack Sculpting with other procedures?
Will there be visible scarring?
How soon can I resume exercise after the procedure?
Is the Six-Pack Sculpting with Vaser package suitable for both men and women?
Are financing options available for the package?
Gallery
Daha iyi bir deneyim için izninizi istiyoruz.
Medproper Heath Tourism olarak kişisel verilerinize önem veriyoruz ve gizilliğinizi korumayı ilke olarak benimsemiş bulunuyoruz. Bu doğrultuda sizinle iletişime geçmek ve analitik çalışmaların yürütülmesi için çerezler kullanmaktayız.