Health is an essential part of human life and an important component of this health is oral and dental health.
Dental and oral health is critical to your overall health. Healthy teeth and oral tissue play a major role in nutrition, speech, appearance, pain prevention and overall health. In addition, poor oral hygiene can increase the risk of heart disease, diabetes and other health problems. Therefore, regular dental check-ups, good oral hygiene habits and a healthy lifestyle are vital for maintaining dental and oral health.
Tooth Decay and Oral Hygiene
Dental caries is a common problem caused by the erosion of the enamel layer of the teeth by acid. These cavities are caused by the accumulation of bacteria in the mouth and the consumption of sugary or carbohydrate foods. Dental caries can cause pain, infections and tooth loss. In addition, treating cavities can lead to serious costs. Therefore, preventing dental caries is of great importance in terms of oral hygiene.
Oral hygiene is a fundamental factor to prevent tooth decay and other oral problems. Good oral hygiene practice includes regular brushing, mouthwash and regular dental check-ups. These methods prevent plaque build-up, clean teeth and reduce the build-up of harmful bacteria in the mouth. Adopting a healthy diet is also important in preventing tooth decay. Limiting the consumption of sugary and acidic foods supports dental health.
Dental caries is a common problem that negatively affects oral health. However, regular oral hygiene practices and healthy eating habits can help prevent tooth decay. In addition, regular dental check-up visits help diagnose problems early and reduce treatment costs. Therefore, you can minimise tooth decay and oral health problems by making oral hygiene practice a part of your lifestyle.
Gum Health and Gum Diseases
Dental health is not only limited to teeth; gums are also of great importance. Healthy gums protect the roots of the teeth and support oral health. Gum diseases occur as a result of inflammation of the gums. Inflammation can cause gum recession, loose teeth and even tooth loss.
Gum health is a critical part of overall oral health and problems such as gum disease can have serious consequences. The gums are the main support structure of the teeth and are important for a healthy mouth. Gum diseases are common health problems such as "gingivitis" and "periodontitis".
Gingivitis is caused by inflammation of the gums and can lead to bleeding, swelling and redness of the gums. If left untreated, gingivitis can develop into periodontitis, a more serious condition. Periodontitis can lead to receding gums, loose teeth and even tooth loss. These diseases are associated with various factors such as poor oral hygiene, smoking, genetic factors and certain health problems.
To prevent or treat gum diseases, regular dental check-ups, brushing, flossing and practising oral hygiene are important. In addition, avoiding risk factors such as smoking also plays a critical role in maintaining gum health. Not ignoring gum health can positively affect overall oral health and quality of life.
Dental and Oral Health in Children
Children's dental and oral health is a basic foundation for oral health in adulthood. Oral hygiene habits for children should be acquired at an early age. Tooth brushing and regular visits to the dentist help children keep their teeth healthy. In addition, limiting sugary foods and drinks in children's meals can also help prevent tooth decay.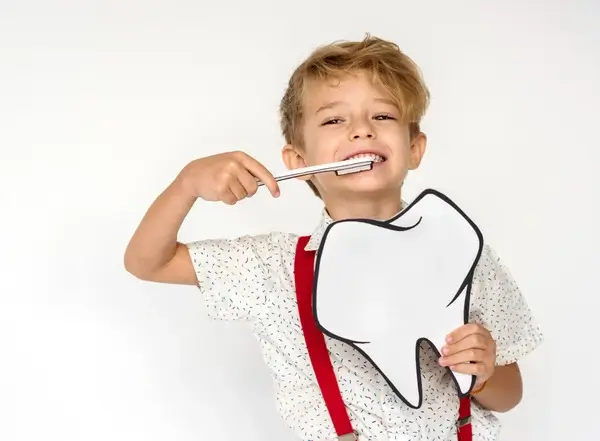 Dental and Oral Health in the Elderly
Dental and oral health become more important with age. Problems such as tooth loss, nutritional deficiencies and dry mouth are common in the elderly. Visiting your dentist regularly and taking the necessary precautions to protect your oral health can help maintain a healthy mouth and dental structure in old age.
Habits Affecting Your Dental and Oral Health
Dental and oral health is an important part of our overall health and some habits can negatively affect this health. Firstly, excessive consumption of sugary foods and drinks can lead to tooth decay. Sugar causes bacteria in the mouth to produce acid, which can weaken tooth enamel and cause decay. You should also get into the habit of brushing and flossing regularly and visiting your dentist for regular check-ups. When dental cleaning and care are neglected, serious problems such as gum disease can occur.
Teeth grinding, use of tobacco products, excessive alcohol consumption and consumption of extremely hot or cold foods are also habits that negatively affect dental and oral health. Such habits can cause abrasion of the teeth, gum problems and discolouration of the teeth. In order to protect dental and oral health, these negative habits should be avoided and a dentist should be consulted regularly. A healthy mouth and dental structure not only provides a beautiful smile, but also helps us maintain our overall health.
What Are the Foods That Affect Your Teeth Badly?
There are foods that we should pay attention to protect dental health. Sugary foods and beverages are a breeding ground for the growth of bacteria that cause tooth enamel to decay. Acidic drinks can also erode tooth enamel. High-carbohydrate and starchy foods can help bacteria build plaque on teeth. Also, hard foods or objects such as ice can crack teeth.
At What Intervals Should Teeth Cleaning Be Done?
Teeth cleaning should be done at regular intervals. Ideally, you should follow the following guidelines:
Twice a day
You should brush your teeth at least twice a day, in the morning and in the evening. This prevents food debris and plaque build-up.
Regular dental check-ups
You should visit your dentist at least twice a year for a check-up. Your dentist can assess your dental health, remove plaque build-up and detect any dental problems early.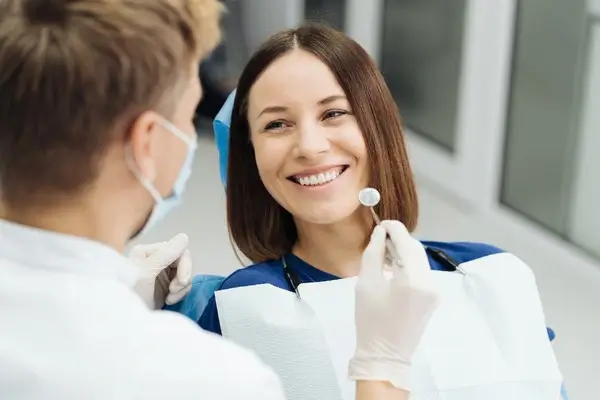 Professional cleaning
On the advice of your dentist, you should have a professional dental cleaning at the dentist. This removes tartar and plaque build-up.
Remember that each individual's dental cleaning requirements may be different, so follow your dentist's recommendations. It is also important to change your toothbrush head regularly and use the correct brushing technique. It is important to stick to these regular cleaning habits for a healthy mouth and teeth.
What is Teeth Whitening?
Teeth whitening is a cosmetic procedure used to lighten the colour of teeth and remove stains. White teeth can be aesthetically appealing, but this procedure should be performed under professional supervision. Improper use of teeth whitening products can cause damage to the teeth. Check out our "teeth whitening" package now.
What is a Dental Implant?
Dental implants are a surgical procedure used to replace lost teeth. These implants work and look similar to natural teeth. Dental implants can help address problems caused by tooth loss and restore chewing function.
You can view our advantageous packages by clicking on "Dental Implants in Turkey".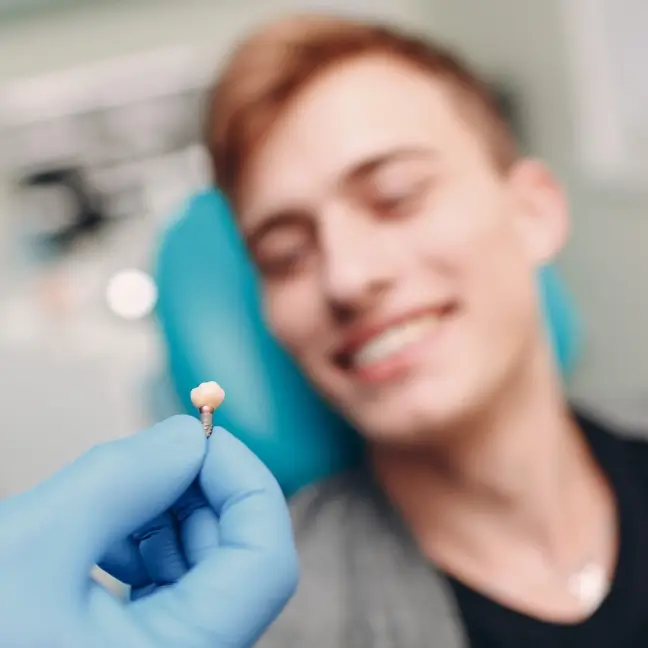 The Effect of Dental Diseases on Other Diseases
The impact of dental (tooth and mouth) diseases on other general health problems is increasingly recognised. In particular, research on the relationship between oral health and systemic health shows that oral health has a significant impact on our overall health. One reason for this is that bacteria and inflammation in the mouth can spread to other parts of the body. For example, gum disease (periodontal disease) can increase the risk of heart disease, diabetes, stroke, pregnancy complications and some other systemic diseases. Chronic inflammation caused by periodontal disease can trigger similar inflammatory responses elsewhere in the body.
In addition, tooth loss and toothache can also have an impact on eating habits. Painful dental problems can cause a person to avoid a variety of foods and eat unhealthy diets. This can increase the risk of obesity and other diet-related health problems. Tooth loss can also reduce the ability to chew, which can cause digestive problems.
Oral Health and Social Relationships
Oral health also has a significant impact on social relationships. A healthy mouth and dental structure can increase a person's self-confidence and enable them to have a more confident smile. At the same time, oral health problems such as bad breath can negatively affect social relationships.
In conclusion, oral and dental health can improve quality of life and positively affect your overall health. Therefore, establishing regular dental care habits is important for maintaining a healthy tooth and mouth structure. Also, visiting your dentist regularly helps you to diagnose and treat potential problems early. Remember, a healthy smile can boost your self-confidence and help you live your life more happily.
Oral and dental health is an important factor affecting our general health. Regular care and hygiene habits are necessary.