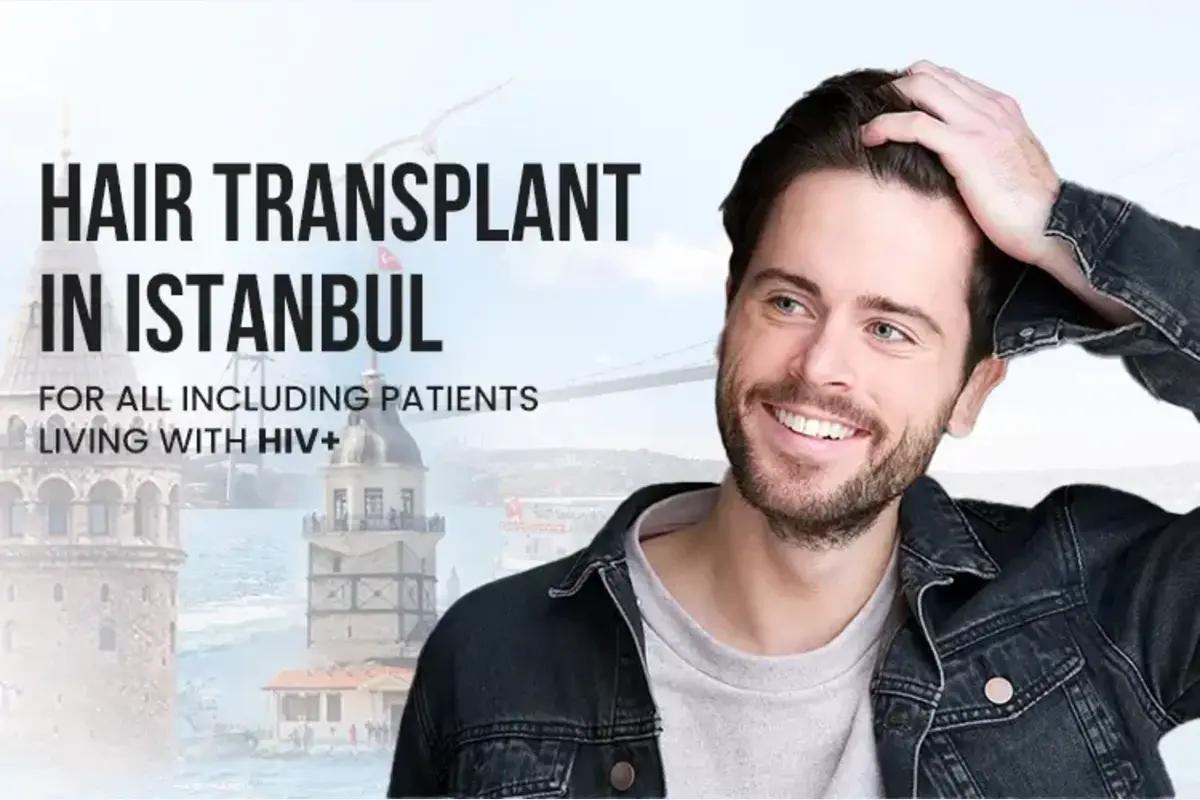 Hair Transplant In Istanbul For HIV+ Patients
Hair Transplant In Istanbul For HIV+ Patients
Thanks to advancements in treatment, the virus is no longer a death sentence, and individuals living with HIV can lead fulfilling lives. This transformation has prompted the health tourism industry, specifically in Istanbul, to take bold steps towards inclusivity by offering hair transplant services without discrimination to HIV+ patients. This narrative highlights the importance of accurate information dissemination and creating safe spaces for all.
1. The Evolution of HIV Management
The advent of antiretroviral therapy (ART) has revolutionized HIV management. When consistently taken, these medications suppress the virus, allowing the immune system to recover and individuals to live healthy lives. Understanding this, health tourism providers in Istanbul are reshaping the conversation around HIV and medical services.
2. A Welcoming Destination
Istanbul's reputation as a diverse and inclusive destination for travelers, including those from the LGBTQ+ community, aligns seamlessly with providing healthcare services to HIV+ patients. This environment fosters a sense of acceptance and encourages patients to seek treatments without fear of discrimination.
3. Inclusive Hair Transplant Services
Offering hair transplant services to HIV+ patients demonstrates the health tourism industry's commitment to treating every patient equally. Health professionals understand that HIV is no longer a barrier to receiving elective procedures like hair transplants, given the stringent adherence to medical protocols.
4. Educating the Public
Promoting awareness and accurate information about HIV transmission is crucial. The health tourism industry in Istanbul can play a vital role in educating the public that individuals with HIV, who adhere to their treatment plans, have a minimal risk of transmitting the virus, effectively challenging misconceptions and reducing stigma.
5. Destigmatizing HIV
By providing services without discrimination, the health tourism sector contributes significantly to the destigmatization of HIV. This empowers patients to seek treatment and improves their mental and emotional well-being.
6. Collaboration with HIV Advocacy
Health tourism providers in Istanbul can collaborate with local and international HIV advocacy organizations. This partnership can enhance awareness campaigns, dispel myths, and offer a comprehensive support network for both patients and their families.
7. Nurturing Empowerment
Receiving a hair transplant is not just a physical transformation but also an emotional and psychological one. Empowering HIV+ patients with this opportunity boosts their self-esteem and quality of life, demonstrating the profound impact of inclusive healthcare.
Conclusion
Inclusion is the cornerstone of modern healthcare, transcending barriers and misconceptions. Istanbul's emergence as an inclusive health tourism destination, where individuals living with HIV can access hair transplant services, showcases the progress made in understanding and managing the virus. This initiative bridges knowledge gaps, reduces stigma, and reinforces the message that every person, regardless of their health status, deserves equal access to healthcare services. As the journey towards equality continues, the health tourism industry's commitment to embracing all patients paves the way for a more compassionate and enlightened society.
The medical landscape has undergone a paradigm shift in how we perceive and manage HIV.