Murat Şendur is a general surgeon who has performed many bariatric surgeries. His areas of interest are obesity and metabolic surgery, oncologic surgery, and laparoscopic surgery.
Murat Şendur graduated from Cerrahapaşa Faculty of Medicine in 2009 and completed his specialty training in 2015. After his education, he served at Erzurum Hınıs Şehit Yavuz Yürekseven State Hospital, Bahçelievler State Hospital, Bahçelievler Medical Park Hospital, and Kozyatağı Central Hospital, respectively.
Murat Şendur is a member of the Turkish Society of Surgery and the Society of Endoscopic and Laparoscopic Surgery.
He has a publication on the evaluation of systemic steroid response with Digital Infrared Thermal Imaging (DITI) in patients with Idiopathic Granulomatous Mastitis (M Sendur, E Hatipoglu, V Celik Medical journal of Bakırköy 16(3), 2020/9/1).
Murat Şendur has attended many conferences and congresses and presented his work, including:
• 27th Turkish-German Gastroenterology-Hepatology Congress / 4 June 2015 İst. Cerrahpasa Medical. fac.
• 16th Turkish-German Endoscopy days - Endoscopic Mucosal Resection and Submucosal Dissection Applications / 5 June 2015 Marmara University Pendik E.A.H
• Laparoscopic Inguinal Hernia Repair Techniques and Innovations Course / 6 June 2015 Acıbadem İst.
• 34th National Gastroenterology Week / 1-6 December 2017 Antalya
• European Resuscitation Council- Simple Life Support (BLS) Certificate / 02.12.2017 ( ERC-253-627337)
• Turkish Surgery Association Board School Participation / 24-25 February 2018 and 3-4 March 2018
• 21st National Surgery Congress / 11-15 April 2018 Antalya
• Turkish Society of Surgery Qualification Certificate / 05.05.2018 Ankara
• 14th Endoscopic Laparoscopic Surgery Congress & MMESa Spring Meeting / 19-22 April 2019 Cyprus
• 6th National and 5th Mediterranean Congress of Morbid Obesity and Metabolic Diseases / 17-20 October 2019 Antalya
What is Bariatric Surgery?
Obesity occurs when the body fat increases excessively and may cause heart disease, certain cancers, blood sugar disease, blood pressure problems, and cholesterol problems.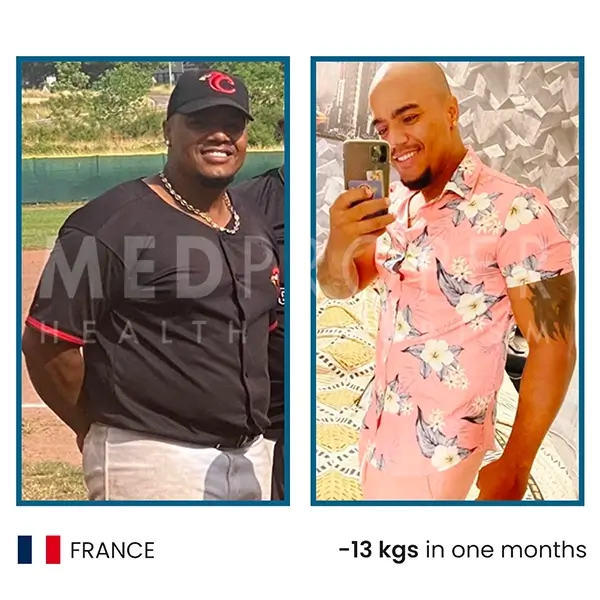 After Sleeve Gastrectomy Surgery
What Methods Are Used for The Treatment of Obesity in Turkey?
There are several methods used in Turkey for weight loss, including:
• Gastric Band
The average cost of bariatric surgery in Turkey is between 2000 USD to 7.500 USD. The price changes regarding the type of surgery, doctor's experience, clinic technology and the location of the clinic.
Click here for to see our treatment!
Advantages of Having Bariatric Surgery in Turkey
Turkey is on the list of top 5 countries in the world and has world-class and state-of-the-art hospitals. Quality treatment by experienced surgeons who perform over 150 surgeries annually is in just Turkey. Also, Medproper Health Tourism offers you affordable prices. You have a chance to discover Istanbul.
Why Should You Choose Medproper Health Tourism?
Medproper has been operating since 2015 in the field of Medical Tourism. Advisory Board Members of Medproper are Turkey's most reputable physicians and health professionals. Medproper Health Tourism is a network with the best private and university hospitals and doctors in Turkey. In addition to the wide range of treatment possibilities, it provides services with the experience and quality of Turkish physicians in the Medproper network.
Murat Şendur is a general surgeon who has performed many bariatric surgeries. His areas of interest are obesity, metabolic surgery and laparoscopic surgery.