Breast Cancer Treatment
Do you suspect breast cancer? Get a FREE consultation from the best doctors in Turkey!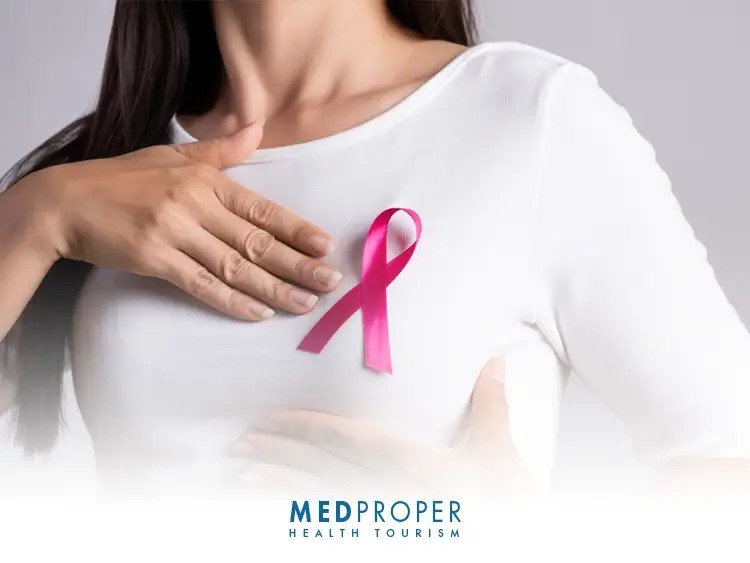 Breast cancer occurs when cancer develops from breast tissue. Breast cancer treatment can be highly effective, especially when the disease is identified early. treatment, can prevent cancer growth and spread, thereby saving lives.
Breast Cancer Symptoms You Might Have
-Feeling a Thick Area
-Dimple
-Nipple Crust
-Redness or Hot Feeling
-Unexpected Fluid
-Skin Sores
-Bump
-Growing Vein
-Sunken Nipple
-New Shape or Size
-Orange Peel Skin
-Hard Lump
How is Breast Cancer Diagnosed?
Early detection tests for breast cancer save thousands of lives each year. The goal of screening exams for early breast cancer detection is to find cancers before they start to cause symptoms.
Tests and procedures used to diagnose breast cancer may include:
-Breast Exam
-Mammography
-Breast Ultrasound
-Biopsy
-Breast Magnetic Resonance Imaging (MRI)
The treatments used for breast cancer may include:
-Surgery
-Radiotherapy
-Chemotherapy
-Hormone Therapy
-Biological Treatments
Fill out the Information Form to APPLY NOW!
Gallery
Daha iyi bir deneyim için izninizi istiyoruz.
Medproper Heath Tourism olarak kişisel verilerinize önem veriyoruz ve gizilliğinizi korumayı ilke olarak benimsemiş bulunuyoruz. Bu doğrultuda sizinle iletişime geçmek ve analitik çalışmaların yürütülmesi için çerezler kullanmaktayız.