VIP Check-Up For Men
Our VIP Check-Up for Men is meticulously designed to provide you with a comprehensive health assessment fit for a VIP.
At Medproper, we understand that your health is your most valuable asset. Our VIP Check-Up for Men is meticulously designed to provide you with a comprehensive health assessment fit for a VIP. This elite package offers you the utmost in medical care, prioritizing your well-being and longevity.
What Is a VIP Check-Up for Men?
The VIP Check-Up for Men is an elite health assessment package designed to provide comprehensive and personalized healthcare services for men. It includes advanced diagnostic tests, consultations with specialists, and priority access to medical care.
What Are The Advantages of Choosing The VIP Check-Up for Men?
This package offers numerous advantages, including personalized care, advanced diagnostic tests, priority access to medical experts, and a comprehensive health plan tailored to your needs.
GET YOUR APPOINTMENT TODAY!
Who Is Eligible for The VIP Check-Up for Men?
This package is designed for men of all ages who want to prioritize their health and well-being. Whether you're in your 30s or beyond, you can benefit from this VIP health assessment.
What Is Included In The Package?
Medical Examinations
-Comprehensive medical examination
-Consultations with a nutritionist and dietitian
-Pulmonological examination
-Urological examination
-Cardiological examination
-Ophthalmological examination
-Dental examination
-ENT examination
-Neurological examination
Radiological Examinations
-Chest X-ray (bilateral)
-Thyroid ultrasound
-Abdominal ultrasound (complete)
-Panoramic X-ray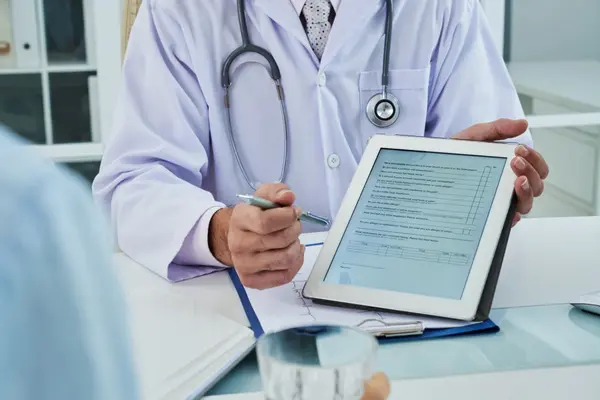 Cardiological Investigations
-Electrocardiogram
-Transthoracic echocardiography (ECHO)
-Exercise stress test (EFOR)
Laboratory Tests
-Complete blood count (CBC)
-Glucose
-Glycosylated hemoglobin (Hb A1C)
-Alkaline phosphatase
-Alanine aminotransferase (ALT)
-Aspartate aminotransferase (AST)
-Bilirubin (total, direct), each
-Calcium (Ca)
-Blood urea nitrogen (BUN)
-Potassium
-Creatinine
-Uric acid
-HDL cholesterol
-LDL cholesterol
-Total cholesterol
-Triglycerides
-Erythrocyte sedimentation rate
-CRP turbidimetric
-Free T3
-Free T4
-TSH
-Vitamin B12
-Folate
-25-hydroxy vitamin D
-Anti HBs (ELISA)
-HBsAg (ELISA)
-Alpha-fetoprotein (AFP)
-Prostate-specific antigen (PSA)
-Carcinoembryonic antigen (CEA)
-CA-19-9
-Urinalysis (Fully automated urine biochemistry and microscopy)
-Fecal occult blood test, manual
Personal Health Concierge: Experience a new level of personalized care with your dedicated health concierge who will guide you through every step of your VIP check-up.
Comprehensive Health Assessment: Undergo a thorough health assessment, including a detailed review of your medical history, comprehensive physical examinations, and in-depth consultations with specialists.
Cutting-Edge Diagnostic Tests: Benefit from the latest in medical technology with a wide range of advanced diagnostic tests, including genomic testing, advanced imaging studies, and personalized biomarker assessments.
Cardiovascular Excellence: Your heart health is paramount. Receive a comprehensive cardiovascular evaluation, including state-of-the-art cardiac imaging, stress testing, and a lipid profile analysis.
Hormone Optimization: Our experts will assess your hormonal balance and offer personalized interventions to optimize your vitality and well-being.
Elite Cancer Screenings: Access elite cancer screenings, including advanced genetic markers and imaging, to ensure early detection and peace of mind.
Nutritional Consultation: Meet with our renowned nutritionist to receive personalized dietary recommendations and guidance for optimal nutrition.
Emotional Well-Being: Your mental health is just as important. Our package includes consultations with mental health professionals and strategies for stress management and emotional well-being.
Advanced Fitness Assessment: Achieve peak physical performance with a comprehensive fitness assessment, including body composition analysis and tailored exercise recommendations.
Executive Health Report: Receive a comprehensive executive health report that summarizes your results, provides insights, and outlines a personalized health improvement plan.
Priority Access: Enjoy priority access to our world-class medical team, ensuring prompt appointments and consultations when needed.
Relaxation and Wellness: Unwind and rejuvenate with a complementary spa or wellness experience during your visit.
Personalized Health Plan: Walk away with a personalized health plan tailored to your unique needs, ensuring you stay on the path to optimal health.
VIP Amenities:Experience VIP amenities throughout your visit, from private lounges to gourmet meals, ensuring your comfort and satisfaction.
Continued Care: Benefit from ongoing support and follow-up consultations to track your progress and make any necessary adjustments to your health plan.
How Long Does The VIP Check-Up For Men Take to Complete?
The duration may vary depending on the specific tests and consultations required, but you can expect to spend several hours or a full day at the clinic to ensure a thorough assessment.
Are The Tests and Examinations In This Package Covered by Insurance?
Coverage varies by insurance provider and policy. We recommend checking with your insurance company to determine the extent of coverage for the VIP Check-Up for Men.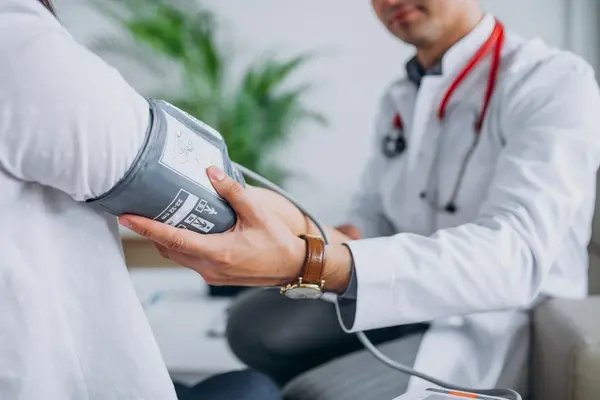 Elevate Your Health
At MEDPROPER, we believe that your health deserves nothing less than VIP treatment. With our VIP Check-Up for Men, you'll receive the highest level of care and attention to ensure you live your best, healthiest life.
Ready to experience the VIP treatment your health deserves?
Contact us today to schedule your VIP Check-Up for Men and take the first step towards optimal health and well-being.
VIP CHECK-UP FOR MEN
Can I request additional tests or services beyond what's included in the package?
How often should I undergo a VIP Check-Up for Men?
Will I receive a detailed report of my health assessment?
Can I bring a family member or companion with me during the VIP Check-Up?
What happens if a health issue is detected during the check-up?
Can I schedule follow-up appointments after the VIP Check-Up?
Is there a specific age range for the VIP Check-Up for Men?
How do I schedule a VIP Check-Up for Men?
What if I have more questions or need additional information?
Can I request specific specialists or medical experts for my consultations?
Daha iyi bir deneyim için izninizi istiyoruz.
Medproper Heath Tourism olarak kişisel verilerinize önem veriyoruz ve gizilliğinizi korumayı ilke olarak benimsemiş bulunuyoruz. Bu doğrultuda sizinle iletişime geçmek ve analitik çalışmaların yürütülmesi için çerezler kullanmaktayız.