Septoplasty: Breathe Freely and Live Comfortably
Septoplasty: Breathe Freely and Live Comfortably
Our highly skilled ear, nose, and throat (ENT) specialists are dedicated to helping you breathe freely and comfortably.
The Septoplasty Package at Medproper is designed to provide individuals suffering from deviated septums with a comprehensive solution to improve their nasal breathing and overall quality of life.
What is Included?
⭑Doctor Fees [Surgeon, Assistant Surgeon, Anesthesiologist]
⭑Operating Room Charges
⭑1-2 days of Standard room hospitalization for the patient
⭑ENT Examination
⭑Nursing Service Charges, Service Charges
⭑Procedure-related laboratory tests and radiology (Pre-op tests)
⭑Medical equipment and supplies necessary for the procedure
⭑Procedure-related medications
Note: The patient should stay in our Turkey for 5-7 days.
Package Details
Initial Consultation: Your journey begins with a thorough consultation with our ENT specialist. During this consultation, your nasal condition will be assessed, and a personalized treatment plan will be discussed.
Septoplasty Procedure: Our experienced surgeon will perform septoplasty, a surgical procedure to correct a deviated septum. This procedure involves straightening the septum to improve airflow.
Hospital Stay: You will receive post-operative care in a comfortable hospital environment, with our nursing staff monitoring your recovery closely.
Recovery and Follow-Up: After the surgery, you will have several follow-up appointments with our ENT specialist to monitor your progress, assess healing, and address any questions or concerns.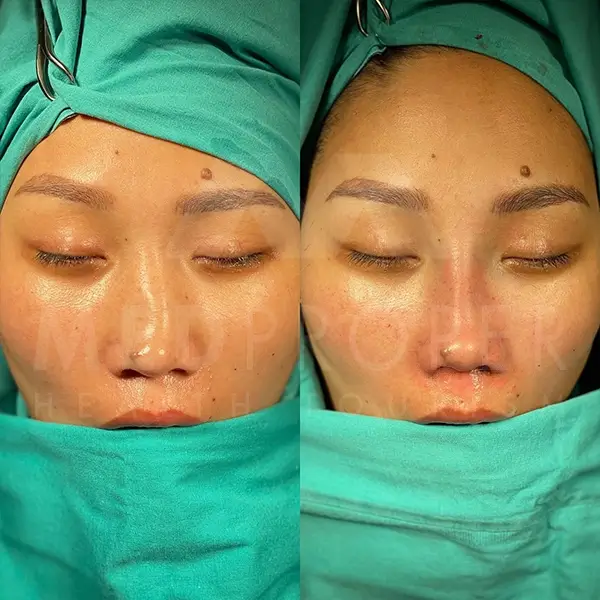 What Causes a Deviated Septum and How Common Is It?
A deviated septum can be caused by trauma or develop naturally. It's a common condition, with varying degrees of severity.
Are There Any Risks Associated with Septoplasty?
Risks include infection, bleeding, changes in nose shape, and complications related to anesthesia. Our surgeon will discuss these risks during your consultation.
Benefits of Septoplasty Package
Improved Nasal Breathing: Correct a deviated septum and experience improved airflow through your nose.
Alleviation of Symptoms: Reduce symptoms such as nasal congestion, snoring, and sleep disturbances.
Enhanced Quality of Life: Breathe freely and comfortably, leading to an improved overall quality of life.
Recovery Process After Surgery
Recovery times after septoplasty can vary from person to person. Most individuals can return to their normal activities within a week, but full recovery may take a few weeks. Our team will provide you with a detailed recovery plan.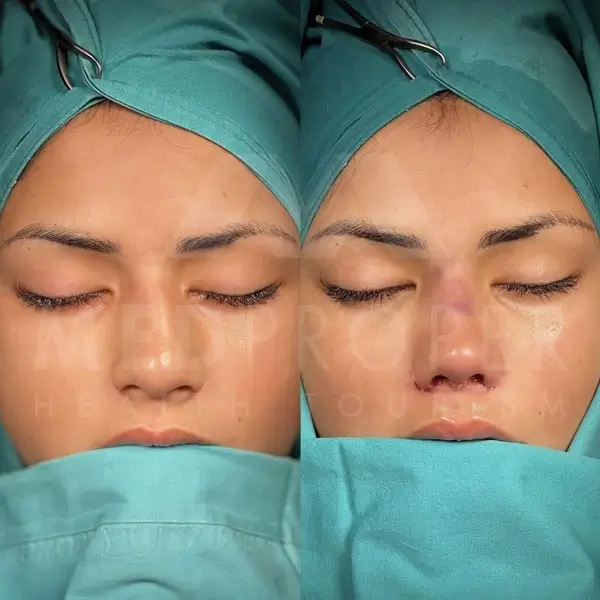 SEPTOPLASTY
Is septoplasty the only treatment for a deviated septum?
Will septoplasty change the appearance of my nose?
When can I expect to experience improved nasal breathing after septoplasty?
Can I combine septoplasty with other cosmetic nasal procedures, like rhinoplasty?
How can I schedule a consultation to discuss septoplasty for my specific case?
Gallery
Daha iyi bir deneyim için izninizi istiyoruz.
Medproper Heath Tourism olarak kişisel verilerinize önem veriyoruz ve gizilliğinizi korumayı ilke olarak benimsemiş bulunuyoruz. Bu doğrultuda sizinle iletişime geçmek ve analitik çalışmaların yürütülmesi için çerezler kullanmaktayız.