ACL Surgery: Restoring Knee Stability
ACL Surgery: Restoring Knee Stability
Our ACL surgery package is designed to address Anterior Cruciate Ligament (ACL) injuries and restore knee stability.
Our ACL surgery package is designed to address Anterior Cruciate Ligament (ACL) injuries and restore knee stability. Our expert orthopedic team employs advanced techniques and technologies to ensure optimal outcomes and provide comprehensive care throughout your recovery.
What Is ACL Surgery?
ACL surgery, or anterior cruciate ligament surgery, is a procedure to repair or reconstruct the torn ACL in the knee joint.
How Is ACL Surgery Performed?
ACL surgery involves replacing the damaged ACL with a graft (usually from your own body or a donor) using fixation devices. This restores knee stability.
CLICK HERE FOR FREE ONLINE CONSULTATION!
Who Needs ACL Surgery?
ACL surgery is recommended for individuals with a torn ACL, especially if it causes knee instability, pain, and difficulty in activities.
What Is Included?
⭑Doctor Fees [Surgeon, Assistant Surgeon, Anesthesiologist]
⭑Operating Room Charges
⭑ACL Surgery
⭑1 days of hospitalization
⭑Orthopedics Examination
⭑Nursing Service Charges, Service Charges
⭑Procedure-related laboratory tests and radiology (Pre-op tests)
⭑Medical equipment and supplies necessary for the procedure
⭑Procedure-related medications
Note: Patient will be fit to fly after 2-3 days from the discharge date.
Details of ACL Surgery Package
-Preoperative evaluation and imaging to assess the extent of ACL injury
-ACL reconstruction surgery using autograft or allograft
-General anesthesia for a pain-free procedure
-Use of fixation devices (screws or other) to secure the graft
-Closure of incisions and application of dressings
-Postoperative follow-up appointments for monitoring and guidance
-Rehabilitation plan including physical therapy to regain knee strength and function
-Guidance on postoperative care and activity limitations
-Comprehensive support throughout your recovery journey
Comprehensive Evaluation: Begin with a thorough assessment of your knee condition, including physical examination and imaging tests, to determine the extent of the ACL injury.
Personalized Treatment Plan: Based on the evaluation, our orthopedic specialist will create a tailored treatment plan that addresses your unique needs and goals.
ACL Reconstruction Surgery: Our skilled surgeon will perform ACL reconstruction using state-of-the-art techniques. This involves replacing the damaged ligament with a graft (autograft or allograft) to restore knee stability.
Anesthesia and Monitoring: You'll be placed under general anesthesia for a pain-free procedure. Our medical team will closely monitor your vital signs throughout the surgery.
Graft Placement and Fixation: The graft will be carefully positioned and secured in place using fixation devices, such as screws or other advanced methods.
Incision Closure and Dressing: After the procedure, the incisions will be meticulously closed, and dressings will be applied to promote healing.
Recovery and Rehabilitation: A personalized rehabilitation plan will be initiated to help you regain knee strength, flexibility, and function. Physical therapy will play a crucial role in your recovery journey.
Follow-Up Appointments: Regular follow-up appointments will be scheduled to monitor your progress and provide guidance on your recovery milestones.
Return to Activities: Gradually, you'll be guided to resume your daily activities, sports, and exercises under the supervision of our medical team.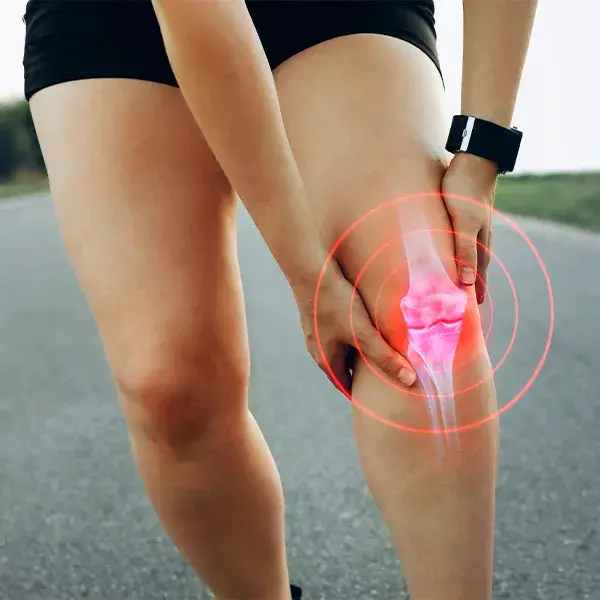 How Long Does ACL Surgery Take?
The surgery itself usually takes around 1 to 2 hours, but the overall procedure time may vary based on factors such as complexity and any additional procedures.
Is ACL Surgery Performed Under Anesthesia?
Yes, ACL surgery is performed under general anesthesia to ensure you are comfortable and pain-free during the procedure.
What Is The Recovery Time After ACL Surgery?
Recovery time varies, but most patients can return to light activities within a few weeks and resume sports within several months.
Will There Be Scars After ACL Surgery?
The incisions made during ACL surgery are typically small and result in minimal scarring that fades over time.
When Can I Return to Sports After ACL Surgery?
Returning to sports depends on your progress and your surgeon's guidance. It usually takes several months to resume sports activities.
How Successful Is ACL Surgery?
ACL surgery has a high success rate in restoring knee stability and function. Successful outcomes depend on proper rehabilitation and adherence to guidelines.
Will I Need Physical Therapy After ACL Surgery?
Yes, physical therapy is crucial to regain knee strength, flexibility, and stability after ACL surgery.
Benefits of ACL Sugery Package
- Restored knee stability and reduced risk of future injuries
- Enhanced joint function and reduced pain
- Guided rehabilitation plan to optimize your recovery
- Access to expert orthopedic care and state-of-the-art surgical techniques
Prioritize Your Knee Health
At Medproper, we are dedicated to providing top-tier orthopedic care and tailored ACL surgery solutions. Contact us to schedule a consultation and explore how our ACL surgery package can help you regain knee stability and enjoy an active lifestyle.
ACL SURGERY
Can I choose between autograft and allograft for the ACL graft?
How long should I use crutches after ACL surgery?
Are there risks associated with ACL surgery?
Can ACL injuries lead to arthritis if left untreated?
Is ACL surgery appropriate for athletes?
How do I prepare for ACL surgery?
Can ACL injuries be prevented?
How can I schedule an ACL surgery consultation?
Daha iyi bir deneyim için izninizi istiyoruz.
Medproper Heath Tourism olarak kişisel verilerinize önem veriyoruz ve gizilliğinizi korumayı ilke olarak benimsemiş bulunuyoruz. Bu doğrultuda sizinle iletişime geçmek ve analitik çalışmaların yürütülmesi için çerezler kullanmaktayız.