Knee Prosthesis Package - Double Side - Eren Hospital
Knee Prosthesis Package - Double Side - Eren Hospital
Our Knee Prosthesis Package is designed to provide comprehensive and personalized care for individuals seeking relief from knee pain and immobility
Led by experienced orthopedic surgeons, our package offers advanced knee replacement procedures and a seamless rehabilitation process, aimed at restoring mobility and improving your quality of life.
Restore Mobility and Active Living
What Is Included Our Package?
⭑Orthopedics Examination
⭑Total Knee Prosthesis (Smith&Nephew)
⭑Doctor Fees [Surgeon, Assistant Surgeon (if necessary), Anesthesiologist]
⭑Operating Room Charges
⭑5 days of Standard Rooms, Nursing Service Charges, Service Charges
⭑Procedure-related laboratory tests and radiology (Pre-op tests)
⭑Medical equipment and supplies necessary for the procedure
⭑Procedure-related medications
⭑VIP Transfers between Airport-Hotel-Hospital
⭑Translator facilities
Key Features, Benefits, and Uniqueness
Experienced Orthopedic Surgeons
Our Knee Prosthesis Package is led by a team of skilled and experienced orthopedic surgeons specializing in knee replacement procedures. They have a successful track record in performing knee surgeries, ensuring excellent surgical outcomes.
Personalized Treatment Plans
We understand that each patient's condition is unique. Our orthopedic surgeons tailor treatment plans to meet your specific needs, considering factors such as age, lifestyle, and the severity of knee degeneration.
State-of-the-Art Knee Replacement Techniques
Our surgeons utilize state-of-the-art knee replacement techniques, including minimally invasive procedures and robotic-assisted surgeries. These techniques minimize surgical trauma, reduce recovery time, and enhance overall outcomes.
FILL OUT THE FORM AND CATCH THE ADVANTAGEOUS OPPORTUNITY OF MEDPROPER!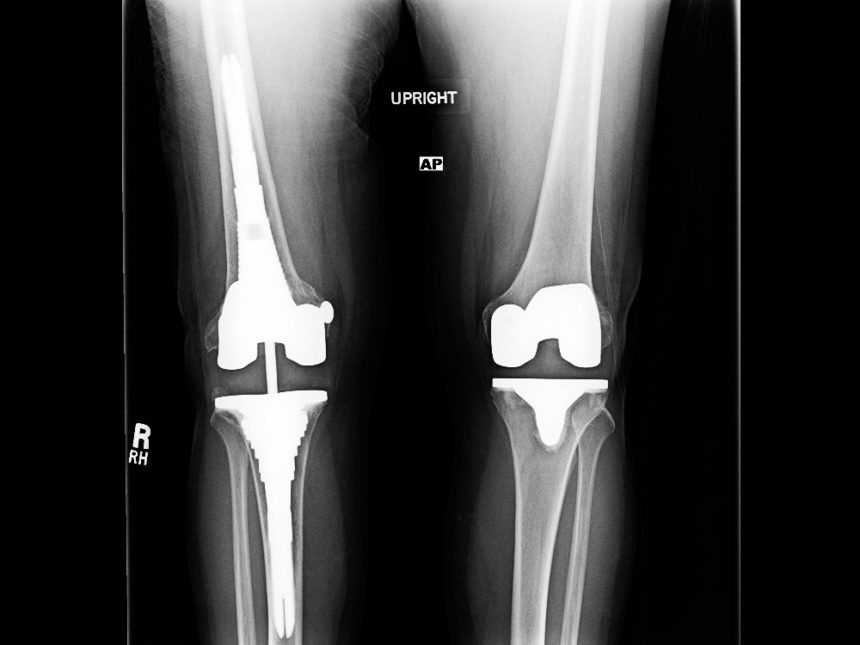 Advanced Prosthetic Implants
We use high-quality and FDA-approved knee prosthetic implants, customized to fit your anatomy and provide optimal stability and range of motion. These implants are designed to mimic the natural movement of the knee joint. The prosthesis is Smith&Nephew which is an British brand
Comprehensive Preoperative Evaluation
Before the surgery, our medical team conducts a thorough preoperative evaluation, including diagnostic imaging and medical assessments. This evaluation helps ensure that you are a suitable candidate for knee replacement and helps us plan the most appropriate surgical approach.
Expert Anesthesia and Pain Management
Our experienced anesthesiologists provide personalized anesthesia plans, focusing on your comfort and safety during surgery. Additionally, our pain management team designs postoperative pain relief strategies to aid in your recovery.
Dedicated Postoperative Rehabilitation
Our comprehensive rehabilitation program begins soon after the surgery. Our physical therapists will guide you through targeted exercises and therapies to regain strength, flexibility, and functionality in your new knee joint.
Home Recovery Assistance
We provide home recovery assistance and instructions to ensure a smooth transition from the hospital to your home environment. Our team will support you throughout the recovery process and address any concerns you may have.
Lifestyle and Mobility Enhancement
With successful knee replacement surgery, you can look forward to improved mobility, reduced pain, and enhanced quality of life. Many patients experience increased participation in daily activities and the ability to resume favorite hobbies and sports.
Patient-Centered Care
At our facility, patient-centered care is at the core of our approach. We prioritize clear communication, education, and continuous support to make your journey to a pain-free and active life as seamless as possible.
By choosing our Knee Prosthesis Package, you entrust your knee health to a dedicated team of orthopedic experts who are committed to restoring your mobility and helping you lead an active and fulfilling life.
Note: The Knee Prosthesis Package is designed for individuals seeking knee replacement surgery to relieve pain and improve mobility. Our experienced orthopedic surgeons use advanced techniques and prosthetic implants to provide personalized care and excellent outcomes for each patient. We are dedicated to ensuring your comfort and well-being throughout the treatment journey.
KNEE PROSTHESIS
What is knee replacement surgery, and who is a candidate for it?
How long does the knee replacement surgery typically take?
What types of knee replacement techniques are offered in the package?
How long does the recovery period last after knee replacement surgery?
When can I return to normal activities after knee replacement surgery?
Are there any risks associated with knee replacement surgery?
How long does a knee prosthetic implant typically last?
Will I need physical therapy after the surgery, and what does it entail?
Can both knees be replaced at the same time?
How do I prepare for knee replacement surgery?
Daha iyi bir deneyim için izninizi istiyoruz.
Medproper Heath Tourism olarak kişisel verilerinize önem veriyoruz ve gizilliğinizi korumayı ilke olarak benimsemiş bulunuyoruz. Bu doğrultuda sizinle iletişime geçmek ve analitik çalışmaların yürütülmesi için çerezler kullanmaktayız.