Medical Oncology Online Consultation
Medical Oncology Online Consultation
Thanks to Medproper, you can get a second medical opinion from experts with extensive experience in the specialty, completely free of charge.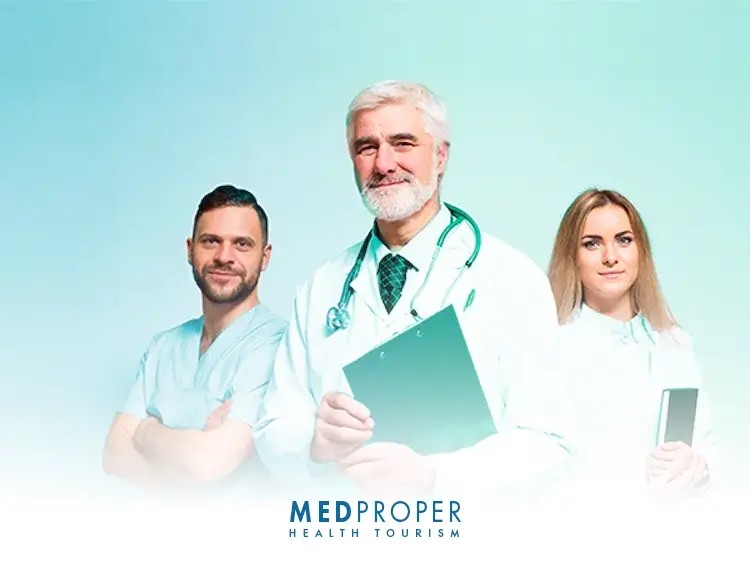 As in many other fields, medical technology is advancing rapidly today. The second medical opinion means that the diagnosis you received for you or your loved ones are verified and re-evaluated by another specialist physician in the field in order to reach a better treatment method.
Why Free Medical Second Opinion?
Nowadays, increasing attention is paid towards an individual's health as it is one of the most important aspects of a person's well-being. Information about an individual's health condition can only be interpreted by well-educated professionals, such as doctors. Without the interpretation from a doctor, a patient can hardly understand his own health condition.
However, due to the large imbalance in education level, there is a huge asymmetry in information between doctors and patients. Patients often have trust in their doctors and follow their advice without any need or the ability to do any additional research.
Unfortunately, sometimes doctors may use this asymmetry to manipulate the information they deliver to patients thus making patients losing their chance to reach the right service that they actually need or pay more than the needed amount.
To reduce this excess spending and finding the best treatment for you and your loved ones, people should always look for a second opinion or do some additional research before deciding to follow their doctor's advice or purchasing a health care service or product.
As Medproper, we are here to support you in reaching the most accurate and economical treatment. Do not hesitate to contact our expert team for free and ask for treatment options.
How to Ask for a Second Opinion?
Fill in the contact form below and our colleagues will contact you. We will ask you for some details to create the patient's medical record. Submit medical documents (research and analysis), reports and radiological images you have. The patient's file will be sent to the doctor who specializes in the diagnosis, then we will analyze it and return the result to you with the doctor's opinion.
This service is completely free.
Just fill the Information Form and get your doctor's opinion now!
Common Cancer Types
•Bladder Cancer
•Breast Cancer
•Colorectal Cancer
•Kidney Cancer
•Lung Cancer - Non-Small Cell
•Lymphoma - Non-Hodgkin
•Melanoma
•Oral and Oropharyngeal Cancer
•Prostate Cancer
•Bone Cancer
According to the World Health Organization cancer is a leading cause of death worldwide and the numbers of most common cancer types in 2020 as follows;
-breast (2.26 million cases);
-lung (2.21 million cases);
-colon and rectum (1.93 million cases);
-prostate (1.41 million cases);
-skin (non-melanoma) (1.20 million cases)
-stomach (1.09 million cases).
The most common causes of cancer death in 2020 were:
-lung (1.80 million deaths);
-colon and rectum (935 000 deaths);
-liver (830 000 deaths);
-stomach (769 000 deaths); and
-breast (685 000 deaths).
Scroll to find out which methods are used in Medical Oncology.
Chemotherapy (Medicated Treatment)
The aim of chemotherapy is to ensure that cancer cells that grow uncontrollably due to some changes in their structure are destroyed. In most cases, several drugs with different mechanisms of action are given together to kill the cancer cell.
The use of drugs to perform cancer chemotherapy first appeared at the beginning of the 20th century. Mustard gas I. and II. During its use in World War II, it was thought that it would show a similar lethal feature in fast-growing cancer cells by detecting low levels in white spheres. In the 1940s, a successful step was taken in the treatment of lymphomas by intravenous administration in the conditions of that day. This development led to the search for other substances that may be effective in cancer. Many chemotherapeutic drugs have been developed today.
Hormone Therapy
Hormonal drugs are used in the treatment of hormone sensitive tumors such as prostate and breast cancer. The application is generally done by mouth.Another form of application is injection.
Immunotherapy (Immune Therapy)
The substances produced naturally by the immune system are used for the recognition and killing of cancer cells by stimulating the body's defense system.
Targeted Biological Therapy
Biological treatments determined by determining the targets carried by cancer cells but not found in normal cells are considered as the most important developments of cancer treatment in the last 10 years. Targeted therapies developed in cancer treatment are applied in many types of cancer, especially breast cancer, intestinal cancer, renal cell (kidney) cancers.


Which Cancer Types Are Treated With Medical Oncology?
Breast cancer, lung cancer, gastrointestinal cancers, pancreatic cancer, liver cancers, gallbladder and tract cancers, head and neck tumors, osteosarcoma and soft tissue sarcomas, brain tumors, kidney - bladder cancers, prostate cancer, malignant melanoma, thyroid cancer Many types of cancer can be treated with medical oncology methods such as ovarian cancer, cervical (cervical) cancer, endometrium (cervical) cancer, testicular cancer, lymphomas, multiple myeloma.
Daha iyi bir deneyim için izninizi istiyoruz.
Medproper Heath Tourism olarak kişisel verilerinize önem veriyoruz ve gizilliğinizi korumayı ilke olarak benimsemiş bulunuyoruz. Bu doğrultuda sizinle iletişime geçmek ve analitik çalışmaların yürütülmesi için çerezler kullanmaktayız.